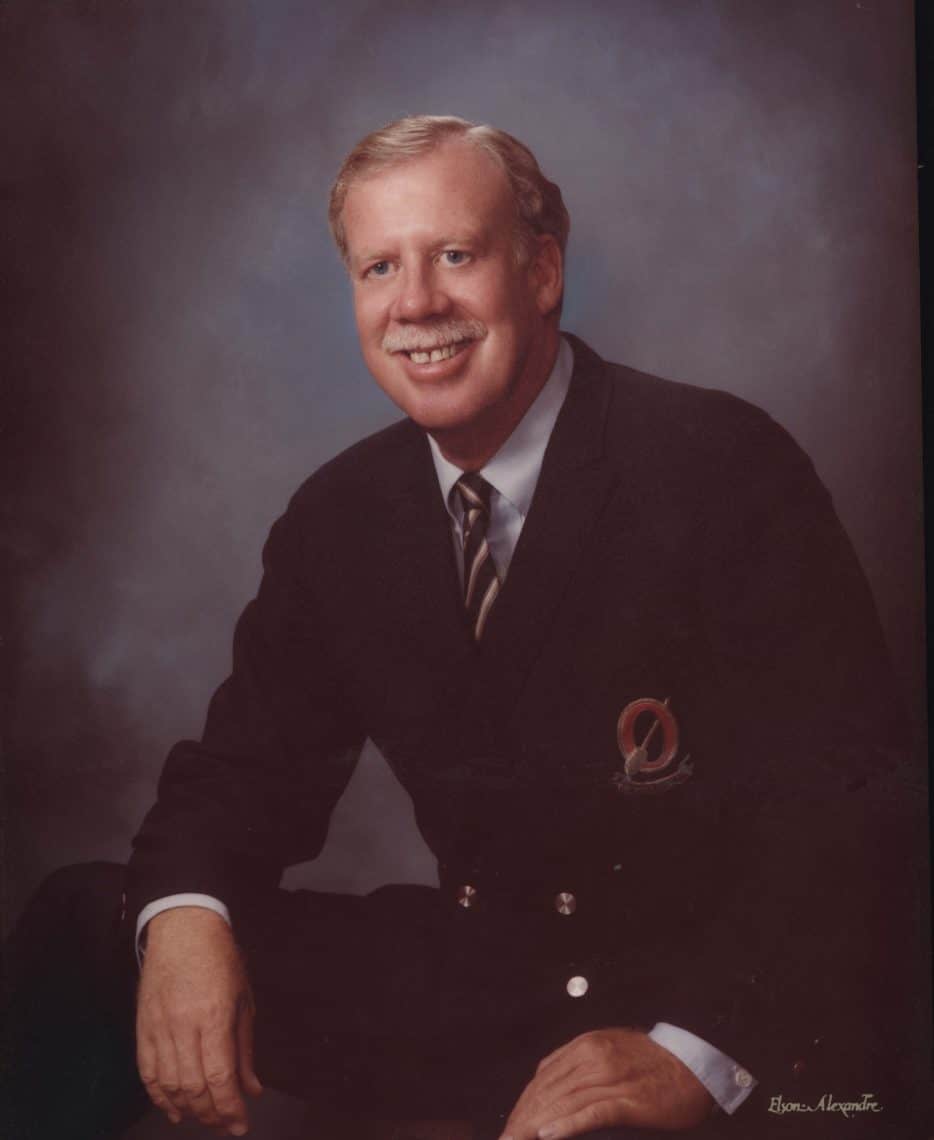 Robert "Rab" Guild was voted to Life Membership in the Outrigger Canoe Club at the Annual Meeting on February 23, 2004.  Rab joined the OCC in 1947 when he was 18.  He served on many Club committees and was elected president of the Club twice.
Under Rab's leadership, there were improvements in the Food and Beverage operations, new uniforms for Food and Beverage staff, the old OCC china was sold to members, and the installation of a new large screen TV in the Bar and an improved menu was available for Monday night football games.
A popular Club drink the Rab, is named after him.
Rab also served on the Board of Directors of the Outrigger Duke Kahanamoku Foundation for 13 years and was its president in 1987.
Board of Directors
1969 Director
1970 Director
1971 Director
1972 Secretary
1973 President
1974 Director
1981 Coordinating Director Admissions & Membership
1982 Coordinating Director Long Range Planning and Outrigger Foundation
1983 Vice President Activities
1984 Vice President Operations
1985 President
1986 Coordinating Director Long Range Planning and Outrigger Foundation
Admission & Membership Committee
1966 Member
1967 Member
1979 Member
1980 Member
Entertainment Committee
1954 Member
Judges of Election Committee
1994 Member
Long Range Planning Committee
1975 Member
1979 Member
1980 Member
1981 Member
1982 Member
1987 Member
Nominating Committee
1990 Chair
1991 Member
1994 Member
Outrigger Foundation
1982 Coordinating Director
1983 Vice President
1984 Vice President
1985 President
Outrigger Duke Kahanamoku Foundation
1986 Director
1987 Director
1988 President
1989 Director
1990 Secretary
1991 Director
1992 Director
1993 Director
1994 Director
1995 Director
1996 Director
1997 Director
1998 Director
Athletic Sponsors Committee
1966 Chair
Golf Committee
2000 Member
2001 Member
2002 Member
2003 Member
2004 Member
2005 Member
2006 Member
2007 Member
Athletic Accomplishments
1952 1st Place Macfarlane Regatta, Senior Men 4
1952 1st Place, Men Open 6 Club Volleyball Champions
1954 1st Place, 4-Man Club Volleyball Champions
1983 Golfer of the Year