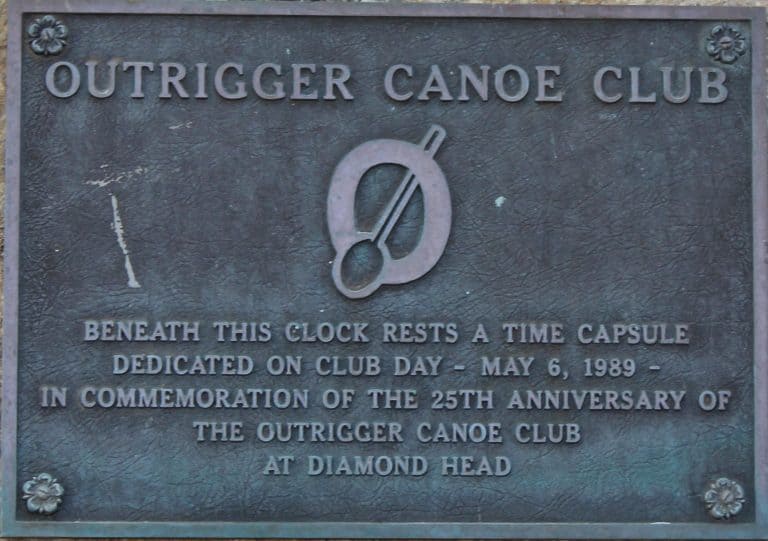 Inscription
Outrigger Canoe Club
Beneath this clock rests a time capsule
dedicated on Club Day – May 6, 1989 –
in commemoration of the 25th Anniversary of
the Outrigger Canoe Club
at Diamond Head
This plaque was created to indicate the location of a Time Capsule buried as part of the Club's 25 Anniversary at Diamond Head celebration in 1989.
It is located on the wall between the Snack Shop and Beach Attendant's Office.  The Time Capsule is buried in the planter box beneath the plaque.
The clock mentioned in the inscription was moved to wall above the stairway to the Locker Rooms.