From 1984 to 1989 the Outrigger Canoe Club sponsored the Hawaiian Ocean Ironman Triathlon, an ironman event that included a 1-mile swim, 2-mile paddleboard, and a 4-mile kayak event.  The event was patterned after Ocean Ironman events in Australia and South Africa, but unlike those events, it was open to both men and women. Between the swim and paddleboard and paddleboard and kayak races, contestants had to run approximately 50 yards on the beach.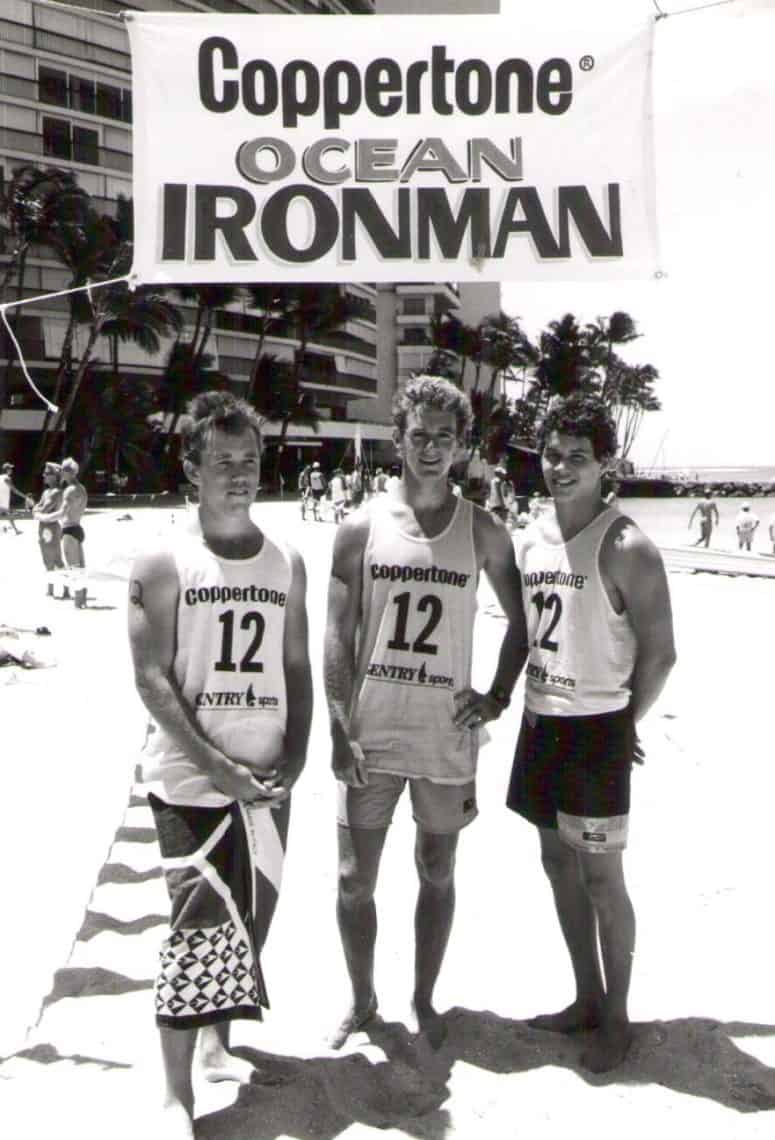 A junior division for those under 18 included a 1/2-mile swim, 1-mile paddleboard and 2-mile kayak event.  There was also a relay event.
In 1989, Coppertone became the co-sponsor of the race and offered cash prizes.  The name was changed to the Ocean Ironman Hawaii Championships.
In 1987, in addition to the Ocean Triathlon, a two-mile swim and a five-mile kayak race were added.
Ocean Triathlon results:
---
---